Nan
Member Seraphic
Posts 21191
Cape Cod Massachusetts USA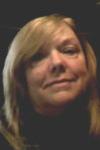 0

posted

1999-11-16

08:01 PM
---
Hai-Hai-Hai-Haiku ....God Bless You!!

Well, you'd think that this would be an easy couple of weeks - but not necessarily so - We'll see how it develops... I notice that half the class is out at recess.....

So the ones staying in get all the attention, right?

Anyway Haiku is a form of poetry that seems very simple to master, but that is not necessarily so. Writers have a tendency to follow the prescribed format of the haiku, while neglecting the intrinsic philosophy behind it.

So, what is Haiku?? It's a short poem of Japanese origin, based on a nature theme, with three lines consisting of:



Five Syllables
Seven Syllables
Five Syllables



In Japanese poetry haiku is actually a younger cousin to the more classic five-line tanka -


5-7-5-7-7



The most significant stipulation in writing these poems is that they must be nature-based, containing a "kigo", or nature word such as: sun, moon, rain, water, flower, etc.

The poem should make a simple statement, but allude to a more universal philosophy.

Then, of course, we have the senryu, another poetic form with the same three-line format of 5-7-5, but it is not based upon a nature theme. The senryu incorporates all aspects of thought that aren't nature-based. Many contemporary poems labeled as haiku are more likely senyru.

None of these formats is easy to portray properly. Message is everything. Succinct syntax is equally as important. Say what you're trying to convey in seventeen syllables - but also express an earth-shattering message....

Think theme - Hehe - Have I said that before?

Those of you staying inside to learn more - Let's give it a shot...
We can do a few of these in the next couple of weeks, right folks?

psssst - Then there's the abbreviated version....... 3-5-3.....YIKES!!




[This message has been edited by Nan (edited 11-16-1999).]

[This message has been edited by Nan (01-09-2010 11:20 AM).]
Munda
Member Elite
Posts 3544
The Hague, The Netherlands
1

posted

1999-11-22

02:48 PM
---
Hmm, it's amazing ! I leave you for a couple of days and see what great things you all come up with ! Even Nan's 'kids' are doing great. : )
jbouder
Member Elite
Posts 2534
Whole Sort Of Genl Mish Mash
2

posted

1999-11-23

12:51 PM
---
Nan:

Someone in Critical Analysis asked whether the use of verbs was permitted in writing a Haiku. Shed some light on this for me, if you will.

------------------
Jim

"If I rest, I rust." -Martin Luther


Nan
Member Seraphic
Posts 21191
Cape Cod Massachusetts USA
3

posted

1999-11-27

09:25 PM
---
I know of no rule that says you can't use verbs.....YIKES - There's a challenge