Ethern
Member
Posts 150
on a plane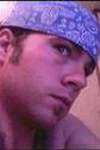 0

posted

2012-11-29

06:08 PM
---
I don't know if this is the correct forum to post this. My apologies, if so.

Is it worth considering (or even possible)to put a "like" button(like the one on facebook) on this website? or maybe even a "thumbs up" emoticon?

for those of us who aren't very "wordy" when it comes to replying...

anyone else think this is a good idea, or am i really an idiot for suggesting it?


Ron
Member Rara Avis
Posts 8669
Michigan, US
1

posted

2012-11-30

08:25 AM
---
Moved to our Suggestions forum (this one is more for HOW to do geeky stuff):

/pip/Forum19/HTML/000378.html