Xeonox



Senior Member
Posts 1764
CA, USA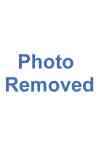 0

posted

2012-01-06

11:25 AM
---

She died not of old age,

Nor of the aliments that claimed her body,

She died of a broken spirit,

Her heart broken a long time ago,

I do not know if heaven or hell exists,

Or if there is such a thing as God,

But for her sake, I hope that it is true,

To grow up in a happy home and have your life changed,

Divorced at a young age, from a marriage that was conceived out of love,

What passionate time that must have been,

Only to turn rotting over time,

I am left with a morsel of her memories, which will fade overtime,

Numb to her loss today, I continue on with my work,

My mind continues to utilize logic, keeping my emotions at bay,

Last night I sat and wondered what it means for someone to die,

Not knowing the answer until I get there myself, I only pull at assumptions,

A sleep so peaceful that one never tries to wake up,

The body discarded as an empty shell for it does not function without its host,

The rituals we perform to help ease our uncomfortable, I do not partake in them,

For I do not fear what society thinks of me, I must do right by me,

My time will come one day and for an instance, I will matter to the cosmos,

As my internal clock stops clicking, my corpse will be just like the rest,

Maybe I will be surrounded by the ones that care for me, or maybe I will go alone,

Either way, I will go willing, without fear, attachment or a sense of grief,

This is a finite journey that we all travel, and in the end, we are our own companion.

<!signature-->

I speak insanity. I write fantasy. I sleep reality.
Klassy Lassy
Member Elite
Posts 2187
Oregon
1

posted

2012-01-07

12:55 PM
---
Very complex pondering, and personal, but easy to relate to when you've lost someone or had a brush with death. Each day is important to live and love as well as we can. The line you leave us with indicates it's important to develop a sense of worth if we can, because it really is the one person we never leave. I don't know if I will get beyond the sense of attachment, though. It's not easy to leave those you love. ~K


ponderthepoetorrsx
Member
Posts 284
U.S , Ca
2

posted

2012-01-07

06:41 PM
---
good job <!signature-->

yolilitzli
G. A. Webb
Member
Posts 441
Stanton, California, USA
3

posted

2012-01-15

05:55 PM
---
Well written. I had a friend of mine die last November who was only 30 years old which affirmed my beliefe that when it's you're time to go, it's your time to go. That's why I try to live life to it's fullest. When I used to skydive people said I had a "death wish" and I would correct them by saying that I had a "life wish" and wanted to experiance everything I could in life before my time was up. Good write, thanks for posting.
<!signature-->

Regret not that which you have done,
Rather that which you haven't