Xeonox



Senior Member
Posts 1764
CA, USA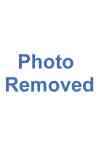 0

posted

2011-11-15

04:03 PM
---

Sentinels of the lord approaches,
With the longevity of being immortal,
Commanding the Paladin prowess,
And the tenacity of the hoplites of Greece,
Each its own kingdom, self sufficient to the core,
When they combined their might,
They form the thunder from Thor's hammer,
Forcing a shock far more defiant than Zeus's bolt,
Leaving no trace of their arrival,
Nor a body turned into a rotting corpse,
They eradicate all what remains standing,
Ruminants exists only in form of an artifact,
There is not definition of failure that they are taught,
Either the other side dies, or they expire,
Each giving up its entire core,
To a cause they never question, but remain mute to the governance,
A cause part of their very essence, unmoving might is all they know,
Death is but a sweet gift, they wish to attain it evermore.
<!signature-->

I speak insanity. I write fantasy. I sleep reality.
LaGraceLa
Member
Posts 243
Minnesota, USA
1

posted

2011-12-04

04:37 PM
---
Very powerful, full of knowledge and illusions. The rhythm is charming, and I enjoyed it very much.