Sunshine
Member Empyrean
Posts 63354
Listening to every heart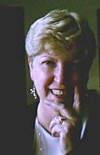 0

posted

2011-08-28

06:30 PM
---

I am currently able to work with Adobe Photoshop Elements 8.0.

My current problem is downsizing photos so that I can use them here on PiP. Even though the size "looks" right in size, they remain so large they skew the page terribly, and I'm at odds on how to fix it.

If anyone uses this program, what information can I give you that can help me retrain my brain on what to do to size photos accurately? When I first obtained this program, it was oh so simple, and as I don't seemed to get the feedback I need from Adobe [too big, maybe? LOL] I thought I would seek the assistance of greater minds!

Thank you in advance!





<!signature-->

"The business of the poet...is to show the sorriness underlying the grandest things and the grandeur underlying the sorriest things." Thomas Hardy