secondhanddreampoet
Member Ascendant
Posts 6394
a 'Universalist' !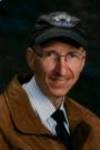 0

posted

2007-06-18

03:43 PM
---

Twice I attempted to delete Pennsylvania, USA
and enter "None shall steal our dreams!"
(30 characters)
It did not accept the edit, yet the message indicates I successfully changed my profile and then reverts to blank space in that field.

Am I doing something wrong, or is there a SW glitch?
Ron
Member Rara Avis
Posts 8669
Michigan, US
1

posted

2007-06-18

08:37 PM
---
Looks to me like it worked as you wanted ...