Local Rebel
Member Ascendant
Posts 5767
Southern Abstentia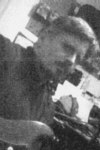 0

posted

2006-02-05

03:34 PM
---
The symptom, this aging Compaq Presario 7470 keeps rebooting itself automatically.

This initially began when I switched to SBC/Yahoo DSL and would occur whenever I had too many data streams coming in. Ususally when downloading or opening multiple files like mpegs or wmvs or streaming. I figured it was just too much volume for the processor so I've limited how many streams I try to bring in at once.

But, now, about a year later -- the system will reboot sometimes when I just try to open a web page. I've run my own AV and run through online AV scanners and found no viruses. I've run three different spyware aps and found nothing significant.

I'm still thinking this is a hardware problem -- but am wondering if it might be something like the cooling fan on the processer going bad -- time to upgrade that?

Or should I wipe 98ME off and go to XP? I've also added USB drives -- wondering if all that mapping is too much for 98?

Appreciate any comments.

Alicat
Member Elite
Posts 4094
Coastal Texas
1

posted

2006-02-05

05:23 PM
---
Your Presario sounds like my mom's Presario 5011r was doing. It came with the bare minimum ram for WinME, 128 meg, the vid card with passive cooling was overheating, the 250 watt psu was inadequate for the comp and the cpu hsf was crapping out. And no active cooling anywhere but on the cpu. Waiting for delivery of parts, the only way to keep the comp stable was to remove a side panel and point a fan into the case.

So. Found some compatible sdram for about $30/stick, and she now has 640 meg. Swapped out the antideluvian noname TNT2 for an Asus Ti4200. Replaced the cpu's hsf, northbridge passive for active, and the southbridge aluminum passive for a copper passive, and used AS5 to replace all thermal compounds...including the Ti4200. Add into that a new psu with very good amperage on the lead lines, and a case with much better ventilation (3 fans with a 3.5" controller), and there's rarely a reboot. When it does happen, I know it's just WinME sucking as per usual. All told, I spent about $200 revamping mom's Radio Shack Special.

Edit: From checking the specs for your Compaq model, barring any memory upgrades you might have performed, your 98se has 64 meg, the bare minimum to run 98se. Unless you also have an agp card, you're using integrated Trident video which shares the 64 meg on the motherboard. It comes with a 145 watt psu, so unless you use a self powered USB hub, that's too little for powering a cdrw, drive, and multiple USB hookups. The main issue, now that I know your specs, is going to be memory. Your onboard sound and video are both using your system memory. The extra tasks, such as streaming and wmv playback, will chew through what little system resources you have. At the bare minimum, I'd recommend getting one stick of pc100 256 meg memory. If you went with 2 256 sticks for 512 meg, you'd have to set some parameters since 98se gets very strange if you go above 512 meg, especially if you have an agp card, as the video memory would be added to system memory, pushing the total memory above 512 meg.

[This message has been edited by Alicat (02-05-2006 06:27 PM).]