Xeonox



Senior Member
Posts 1764
CA, USA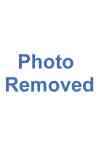 0

posted

2020-12-30

02:12 PM
---

Another calendar year is on its last days,
Don't look in the past and catapult yourself in the future,
Steady your emotions, your mind, and your heart,
Don't set resolutions or goals in the hopes of achievement,
Instead of seeking acceptance and acknowledgement,
Learn to help yourself first, and foremost,
Do not let negative thoughts linger on,
Give them no root in your mind and heart,
There is enough judgement passed around,
Seek not forgiveness, instead seek solace in yourself,
Actions of others are not ours to change or control,
Our part is only on how we react,
Whether you are rich or poor in wealth or in health,
We all share the same time scale,
None of us are privileged a second more than the rest,
Live as if you were to end today, love as if it will last forever,
Do not allow hate to be a permanent fixture in your heart,
Let your own definition of love fill your thoughts,
Each day that you wake up, see it as a sign that you must advance,
Fail if you must, 1,000 days in a row, but carry on with great fervor,
In the end you are accountable for your own actions, thoughts, and deeds,
No one will judge you harshest than your reflection,
Success is not past based or future granted, it is defined in the present,
Grant yourself peace and know you can go into the next year,
How each moment ends is not up to you,
Rather how you respond is yours forevermore.
<!signature-->

I speak insanity. I write fantasy. I sleep reality.