HippinTrippy
Member
Posts 103
New York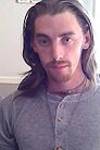 0

posted

2011-12-16

08:10 PM
---

Thank you for the time you've shared,
and the memories we've made.

The amount in which you've helped us out,
could never be repaid.

I'm sorry I have no fancy gifts,
This poem will have to do.

Though no gift could be better,
than the time I've spent with you.

Thank you for your wonderful daughter,
whom no one else could ever compete.

Thank you for raising her into the woman she is now,
who makes my life complete.

Gregg, Carlene, and Nancy,
You've made my life much more loving and exciting.

For welcoming me into your lives and your home,
you've been much more than inviting.

I don't expect any gifts from you,
no money given, or loaned, or spent.

I'm hoping that you will expect the same,
'cause all of my money is going towards rent.

I'm happy just to be here,
and to spend this day with you.

I'm hoping you can understand my morals,
and say the same thing too.

Merry Christmas,
Joshua<!signature-->

It's not easy being evil, in a world gone to hell.