HippinTrippy
Member
Posts 103
New York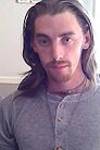 0

posted

2011-12-16

08:09 PM
---

From the moment I first saw you, to our last good morning kiss,
and every moment in between, has been euphoric bliss.

It's hard to measure my feelings for you, the words just don't exist.
To write the ways I love you so, would be a never ending list.

Luckily I have you, and our life together to show,
Though I fear it will be the same case then, as my feelings for you constantly grow.

Our love can't be bought with money, It can't be traded for silver or gold.
Your trust and devotion, your actions and emotions, these are my gifts to hold.

You've shown me such great beauty, I wish the whole world could see,
But when I look into your eyes, I know you are here for me.

So we will have to show them as One, for there is no better way,
We'll show the world what we've discovered together, and hope it comes their way.

I could not ask for a better woman Jenna, I'm so happy that you are mine.
You are exactly what I needed in life, and your timing was divine.

I'm sorry to have put you in such a situation, I can see it's caused you stress,
It started off with such great intentions, and has turned to such a mess..

Now don't get the wrong idea, I'm So happy to be here with you!
But I cannot stress how worthless I feel, I just wish there was more I could do...

In time I'll make it up to you baby, I promise you I will.
Someday I'll provide us with food and warmth, and I'll pay for all of the bills.

I want you to pursue your dreams Jenna, for that's what this life is about.
I'll be here with you all the way, to shed you of all doubts.

You've given my life new purpose, to be a partner, or husband, or dad.
You've given me a great goal as well,
To grow old with you, and look back on all the wonderful times we've had.

Just bare with me for now my love, and know that times will get better,
I am hoping that the process has started, by the time I read you this letter.

Someday I will write you something wonderful, that does not rhyme in such a way,
But I'm hoping this will at least brighten your spirits, and make for a happier holiday.

With all of my love,
Joshua.<!signature-->

It's not easy being evil, in a world gone to hell.