Ladycat





Senior Member
Posts 782
At the edge and a doorway,TX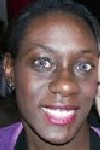 0

posted

2002-05-26

08:15 AM
---
When is th esite going to be finished so that I can update my poetry? The poetry that you have is stuff that I have written like 2years ago and I have like a computer upgraded since then. Please let me know.

Thank you
Ladycat
<!signature-->

Live in my world just once and you'll find yourself enraptured.


Nan
Member Seraphic
Posts 21191
Cape Cod Massachusetts USA
1

posted

2002-05-26

09:29 AM
---
Ron works on the site construction endlessly...
Since his time schedule has no parameters, the best answer we can ever hope for is...