Kit McCallum
Member Laureate
Posts 14774
Ontario, Canada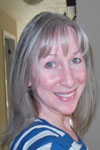 0

posted

2002-01-21

06:42 AM
---
I wasn't sure where to post this, but any feedback would be appreciated.



Over time, I've had several requests via e-mail by people who tell me they'd like to use one of my poems as song lyrics. Usually, it's someone describing themselves as a struggling musician or young band.

My guess is, I'd never see or hear from them again regardless, lol, but I'm just not sure what to do in these situations. If I do give someone permission to do so, would I be covering myself appropriately by saying something like:

"I would of course maintain my copyright, but you can use my poem providing you maintain the Copyright 2000, Kit McCallum on the lyrics, and credit me back for typical royalties if you have any monetary gain from the use of the poem."

I had one last week, that I was not comfortable with, and wrote them back saying:

"I'm afraid I do not generally provide permission for this type of request without further information, such as detailed references, examples of similar work performed in the past, and contractual obligations involved. I do appreciate your interest, and if you'd like to provide some of the information above, please feel free to forward it to me for further review."

Also, if I did give someone permission to go ahead ... what happens if someone else contacts me and wants to use that same poem. Does it matter if I give a second person permission for the use of the same poem? Is there a protocol involved like submitting to magazines (never send out the same poem to more than one publisher at the same time)?

The thing is ... I know these are likely just young kids, and it won't go anywhere, but I'm never quite sure how I should handle it. Any feedback would be appreciated.

Nan
Member Seraphic
Posts 21191
Cape Cod Massachusetts USA
1

posted

2002-01-21

11:00 AM
---
John Lennon and Paul McCartney were 'just kids' once upon a time too...

I have only 'opinions' to give - as I'm not privy to the legalities of this issue. I would think, though, that your best protection would be to have your own work legally copyrighted before granting permission for such a venture. From there, anyone making money from your work would legally owe you a piece, wouldn't they?

I think your asking them for references and/or business contacts is a good start. Anyone who can't give that is unlikely to be more than a back-room musician... ya think?..
Jesse Jaymz
Senior Member
Posts 708
Youngstown, ohio
2

posted

2002-01-25

06:06 AM
---
strugling musician here



BUT i also highly beleave that a person should write there own songs. as for me i write my own songs. i have forever. i post them here too. if i was in this situation i would ask for a phone number and all of that getting to know the band and that before i would decide anything. my music is my life and my songs are my blood. plain and simple. and as a songwriter i would be leary of anyone wanting to use my stuff that i didnt know. there are alot of shady people in the music bizz. and it would be a shame to see anyones hard work get exploited. right now i have a band that is interested in my songs. true it is the band that i am in but if they were to use my songs would have a legal and noted contract in my hands before i gave permission. just my 2 cents

hope that it helped.

Jesse<!signature-->

So tonight I'll ask
The stars above
"How can I ever win your love?"
What can I do,
What can I say
To turn your angel eyes my way...