Blondie
Member
Posts 307
Ohio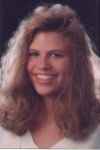 0

posted

1999-12-06

01:36 PM
---

I uploaded my picture, but now it doesn't show up. Should I wait a certain time for it to work?
Ron
Member Rara Avis
Posts 8669
Michigan, US
1

posted

1999-12-06

08:05 PM
---
As you can perhaps see, it does show up...

But, as it said in the directions, it won't just automatically appear in an old thread. New threads (like this one), yes. Old threads, only after a new reply causes it to be updated. Hope that answers the question?