~DreamChild~
Senior Member
Posts 544
in your dreams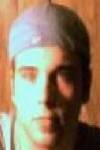 0

posted

2004-12-25

12:37 PM
---
What do the stars under ones pen name represent?



Sunshine
Member Empyrean
Posts 63354
Listening to every heart
1

posted

2004-12-25

12:51 PM
---
The stars show how many rotations that Deputy Moderators have performed over the months and years. The colored stars are equivalent for the compiling of stars over time.