Jamie
Member Elite
Posts 3168
Blue Heaven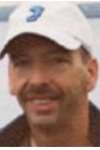 0

posted

2002-09-13

08:14 PM
---

how is it possible for someone to have the same isp address as mine?

at a site where i play hearts there is someone with the same isp ( according to one of the site mangers) and they think i am playing with two names as result-- this person says it has to be the same puter --

as i know this isnt the case-- how is it possible?

any help is much appreciated

thankyou
jamie
Ron
Member Rara Avis
Posts 8669
Michigan, US
1

posted

2002-09-13

09:47 PM
---
Very simply, Jamie, there aren't near enough IP addresses to go around. So your ISP has to cheat. The bigger the ISP is, the more IP addresses they need, and the more they have to cheat. AT&T, like AOL and EarthLink, cheat BIG TIME.



In the old days, if an ISP had 200 modems, he needed 200 IP addresses to go with them. Each caller got their own unique IP and talked directly to the everyone else on the Internet. At some point, though, the bigger ISP's were able to buy more modems than they could obtain IP addresses and had to come up with a different way.

Enter proxy servers. When you call your ISP, it's likely you don't talk directly to the Internet, but rather talk to a computer called a proxy server. The proxy server gets your request for one of our web pages, for example, and then passes that request on to Artemis. Artemis sends the page back to the proxy server, and the proxy server sends it on to you. Artemis isn't talking to you, but is talking to your proxy server and - you guessed it - sees only the IP address of the proxy server. If I happen to connect with the same proxy server you're using, and there are typically several thousand people on the same proxy, I will appear to come into the forums with the same IP address. In reality, of course, it's just the same proxy server, and the IP address belongs to the proxy, not to you or I.

This doesn't just happen with ISP's, either. Proxy servers are very common in businesses, because everyone in the company can connect through one server and one IP address. Saves some money, but more importantly for the business, it gives them control over the connection. Since everything you do is coming through their proxy server, they can (if they want) track exactly what you've done on company time.

Because of the high traffic levels at the main site, I see this happen fairly frequently, especially with AOL users. It makes it really, really hard to know exactly how many real "people" are reading our poetry, because one IP might actually be multiple humans. There's no way to know (short of setting cookies on the individual computers and then counting cookies).

Jamie
Member Elite
Posts 3168
Blue Heaven
2

posted

2002-09-13

11:49 PM
---
Thanks for the lesson



J