Alicat
Member Elite
Posts 4094
Coastal Texas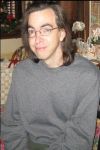 0

posted

2006-01-11

08:44 PM
---
Now, I'm not affiliated with this in any way, outside of being an old school rpg gamer, but I am absolutely stunned by this remake of Ultima V using Gas Powered Games' Dungeon Siege engine.
http://www.planetdungeonsiege.com/ultima5/main.asp

The download is pretty massive, requires Dungeon Siege or Legends of Aranna to play, and has beefier system requirements than the original Dungeon Siege. The soundtrack, which can be downloaded seperately, is simply incredible, remastering scores from Ultima III through VII. For those interested in this Origin remake, I'd highly recommend getting the soundtrack first for your listening pleasure while bittorrent or direct download is busy with the game file.

Team Lazarus spent a good five years on this project, and it does still have bugs, but is still playable. Very active forums, patch 1.1 already out, and patch 1.2 in the pipeline. I'm still waiting on my copy of Dungeon Siege from my girlie back in Arizona, but from what I understand DS can be obtained for less than $15. Some have picked it up for around $5.

For those who've never played Dungeon Siege, the engine produces some absolutely stunning graphics, especially landscaping and scenery, though the gameplay is fairly linear. I don't know how many gamers are here, but I'm one, fondly remembering my Ultima III and Final Phantasy days back on that trusty C-64.





Forgot to mention. Ultima V: Lazarus is FREE, although it does require Dungeon Siege or Legends of Aranna (the official DS expansion pack) to play. If you already have DS or LoA, you're good to go. If not, $5-15 is very very cheap considering the nature of games like this normally run $40-60.