OLIAS
Senior Member
Posts 1090
Pearl city Iowa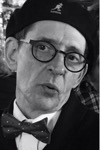 0

posted

2013-12-24

09:55 AM
---

For the lonely (a repost because I need to be reminded)

Cradle them with angels wings white drifted,
Flight feathers free with snowflakes first falling
carry their hearts, alabaster sifted,
Seraphim raised souls, 'tis your calling
for one day clear give them peace of spirit
A road trod by many is not of merit
Opportunity walked softly by, here
but more deserved they of Christmas cheer
for those who wait, but still remain unseen,
Give them the gift to feel a part, to dream,
Let me the blind and thoughtless, God I pray
be a friend to friendless upon this day.

Olias

And to my shame I need to be reminded, all the very best to everyone at PIP, Happy Holidays.
<!signature-->

Is this heaven?

shoeless Joe Jackson.

JamesMichael
Member Empyrean
Posts 33336
Kapolei, Hawaii, USA
1

posted

2015-11-09

08:16 PM
---
nice thoughts...james
Rex Allen McCoy
Member Elite
Posts 2863
Sippin a Timmy's in London
2

posted

2016-12-05

12:13 PM
---
some of our local restaurants open their doors with free meals for a day near Christmas