deleeme
Senior Member
Posts 1766
NEW ENGLAND, USA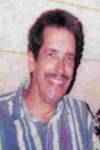 0

posted

2002-01-30

06:24 AM
---
LOVE'S INTERCEPTION
%%%%%%%%%%%%%%%%%%%

An intercepted note,
He read what all she wrote;
A love letter, for sure,
In handwriting, all hers!

It made him mad to think,
That to this she would sink.
"Who was this secret man"
That she thought so grand???

He wounded pride confronted her,
With anger, his mind did blur.
Embarrassed, she said with a grin,
"Dear, it's for YOU---not him!"

He drew her to himself tenderly,
Whispered in her ear, "It better be!"
As he read it again, on the sly,
Unbidden tears wet his eyes.

He for his misdeed had regret,
She truly loved him, even yet!
He vowed to ne'er doubt her again,
After all, she was his Best-est Friend!


HAPPY EARLY VALENTINE'S DAY!!!

ellie LeJeune
Member Elite
Posts 4156
King of Prussia, PA USA
1

posted

2002-01-30

07:12 AM
---
This is a fun and romantic one, David...I love your sense of whimsy and you did a great job on this lovely poem! Hugs, Ellie



<!signature-->

A friend hears the song in my heart, and sings it to me when my memory fails.

Romy
Senior Member
Posts 1170
Plantation, Florida
2

posted

2002-02-02

07:39 AM
---
This is really sweet and I enjoyed reading it! Thanks for sharing!
Debbie