Midnitesun

Member Empyrean
Posts 28647
Gaia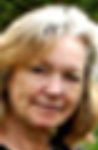 0

posted

2001-09-23

03:22 AM
---
The Passions light is shining bright
even on the darkest night
Passions lights you will see
from sea to shining sea.

For Passions is the place to be,
a refuge for you,
safe harbor for me.
A place where kindred spirits abound
where poets prove that love
makes the world go 'round.

With passionate pleas
we fall upon bended knees
and beg of Thee to help everyone see
the light and the passion of Love.

And as autumn winds down to winter,
and the golden leaves fall upon the ground,
may your heart know that seeds of peace and love
have been planted all around.

Just wait 'till Spring!



[This message has been edited by Midnitesun (edited 09-23-2001).]
Joyce Johnson


Member Rara Avis
Posts 9912
Washington State
1

posted

2001-09-23

11:40 PM
---
Very nice Midnitesun. We'll wait till spring to see what you've planted. Joyce
Midnitesun

Member Empyrean
Posts 28647
Gaia
2

posted

2001-09-23

11:47 PM
---
Hey, thanks for reading. I wasn't feeling very cheerful today, but the weather is so nice I had to get out and kick some leaves around. I hope all the seeds of love will grow, until the world is covered with the scent of roses, lavender, sweet-peas, honeysuckle, mint, sage, etc etc. OK, so I'm getting carried away maybe. But I am allowed poetic license, right?