Raven Skye
Member
Posts 112
.In a House.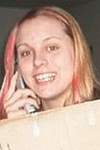 0

posted

2001-06-21

05:24 PM
---
Hehe I feel dumb coming here and asking but what exactly is prose? Out of all my years on this earth, I've never heard of it...Thanks to anyone who cares to explain.
<!signature-->

*×´¨`·.×*Raven Skye*×´¨`·.×*
Don't just trust yourself,
learn what parts of yourself to trust.

Alicat
Member Elite
Posts 4094
Coastal Texas
1

posted

2001-06-21

05:40 PM
---
Merriam-Webster:

quote:

---

a : the ordinary language people use in speaking or writing b : a literary medium distinguished from poetry especially by its greater irregularity and variety of rhythm and its closer correspondence to the patterns of everyday speech

---


The Prose forum is an amalgamation of short stories, essays, and thoughts, usually set in a fictious vein. There have been some, however, that post a biographical account in prose format (no poetic line breaks, continuity of theme, etc.). As you may well guess, the Prose forum is fairly small due to the greater difficulty in writing prose than, say, in writing cathartic free verse.