Tamma



Senior Member
Posts 794
In His Arms, Harpers Ferry, WV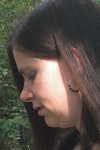 0

posted

2001-04-23

06:20 AM
---
Sorry to bug you, but this is bugging me. I lost my pink folders...is it just me? I love those lil guys, very helpful for my not-the-brightest self.


<!signature-->

Those girls on TV don't know that being
36-24-36 doesn't mean a thing unless
you got the face to back it up
Nan
Member Seraphic
Posts 21191
Cape Cod Massachusetts USA
1

posted

2001-04-23

06:42 AM
---
Perhaps you just lost them for this session on PiP. Maybe you somehow logged in a second time. See if they come back the next time you're here... I sure would hate to see you sans your pink...