Ladycat





Senior Member
Posts 782
At the edge and a doorway,TX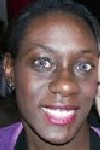 0

posted

2001-01-01

08:37 AM
---
I was just wondering if anyone did a Year In review for Passions. I think that it would be an interesting idea even though it is a late thought. Please tell me what you think..

Love,
Lady
<!signature-->

Live in my world just once and you'll find yourself enraptured.


JOY 14
Senior Member
Posts 1419
Wisconsin USA
1

posted

2001-01-02

12:29 PM
---
I think it's a great idea. I don't know if anyone is doing it though. I hope someone who can make it happen will read and consider it. Like Ron perhaps?



Joy