WhtDove
Member Rara Avis
Posts 9245
Illinois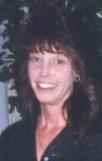 0

posted

2000-12-28

09:08 AM
---
Rocket Cash?

And does anyone know if these people are actually legit?

Here's the site.
http://www.rocketcash.com/

Sounds great to actually be able to buy something online without a credit card, for those who don't own one...but I'm really leary about anything online, especially where I have to send money in.

So does anyone know? Has anyone ever heard of this or better yet, has anyone ever used them??
RainbowGirl
Member Elite
Posts 3023
United Kingdom
1

posted

2000-12-28

10:07 AM
---
Dovey: Having looked at the site and the details it gives, as follows:

ADDING MONEY:

SEND MONEY: You can add money to your RocketCash account by mailing in a cashier's check, money order, or personal check. (Please note that we don't recommend you send cash through the mail, as mail theft or loss is always a possibility. Be safe when sending your hard-earned money!) You can also add money to your RocketCash account with a credit card.

EARN MONEY: Thanks to developing technologies, you can now redeem rewards earned at other sites at RocketCash. We currently have redemption options for beenz and Cybergold credits. Stay tuned for more redemption options!

GET MONEY: Want to make sure you get cool gifts at your birthday or the next holiday? Make sure your friends and family know they can send you a RocketCash gift certificate! Gift certificates can be purchased using cashier's check, money order, or credit card.

GO SHOPPING:
After you've added money to your RocketCash account, click on any of the merchants advertised on our site. Pick the stuff you want; put it in your shopping cart. When you proceed to the merchant's checkout, RocketCash's system will take over, and insert all your information. It's very easy; and to help you along, our Checkout Wizard will give you instruction to guide you through checkout.

GET REWARDS:
Your dad was wrong, there IS such a thing as a free lunch. Well, free shipping, actually. Or free gifts. Or free gift wrapping. How do you get these cool rewards? Every time you complete a transaction, your account accrues RocketFuel Reward points. Collect enough points, and you can redeem them for cool perks and gifts. Check out the RocketFuel Reward section of our site for details.

***

As a rule of thumb I only ever use my credit card with well known companies using a secure server...that's not to say this company is not legitimate.

The other means of cash they talk of, i.e. beenz, cybergold are methods of rewards given by many PTS companies, also Flooz and are accepted by many online merchants. If you want to purchase from a company you're unsure of look at the WHOIS details for the site in question, see when the site was registered and who the contact details are. You can also purchase gift certificates which means your bank details are never released.

I guess I work on the premise that I wouldn't give a stranger in the street my credit card..*g*

Hope that helps but probably doesn't...LOL

HUSG

ps: to save you looking, here's the info:

Domain Availability Details
rocketcash.com Registered Registrant:
ROCKETCASH CORPORATION (ROCKETCASH4-DOM)
P. O. BOX 4187
MOUNTAIN VIEW, CA 94040-0187 US

Domain Name: ROCKETCASH.COM

Administrative Contact:
D., Greg (GD3977) nzadmin@NETZERO.NET
NetZero, INC
P.O. Box 3009
Thousand Oaks, CA 91359
805-418-2000 (FAX) 805-418-2001
Technical Contact:
B., Mike (MB16257) webmaster@NETZERO.NET
NetZero, INC
P.O. Box 3009
Thousand Oaks, CA 91359-0009
805-418-2000 (FAX) 805-418-2001
Billing Contact:
Z., Marvin (MZ1617) mawanz@NETZERO.NET
NetZero, INC
P.O.Box 3009
Thousand Oaks, CA 91359
805-418-2000 (FAX) 805-418-2001

Record last updated on 16-Nov-2000.
Record expires on 17-May-2001.
Record created on 17-May-1999.
Database last updated on 28-Dec-2000 03:33:18 EST.

Domain servers in listed order:

NS1.NETZERO.NET 209.247.162.20
NS2.NETZERO.NET 209.247.163.12
NS3.NETZERO.NET 208.184.153.20

Now if my memory is correct, NetZero offer free webhosting for 40 hours a month (maybe more)...so I would treat this as a stranger on the street scenario but this is only my opinion and I could be wrong..





[This message has been edited by RainbowGirl (edited 12-28-2000).]