linda munday
Member
Posts 315
Adelaide, Australia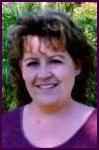 0

posted

2000-10-03

08:48 AM
---
Hi there to whoever reads this,

I was hoping there was a direct link to somewhere in Passions for me to direct people if they are interested in purchasing a copy of the book, and I've run out of the copies I have ordered.

I doesn't matter if the books are personally signed or not, because I just wanted to make a link to my website to promote the book (if the above arrangements are possible), but not neccesarily for me to actually sell it.

Hope someone can help soon,
Thank you, in advance,
Linda Munday....

Ron
Member Rara Avis
Posts 8669
Michigan, US
1

posted

2000-10-12

09:36 AM
---
Linda, in hopes of keeping the Voices project from overwhelming the forums as it all too easily could do, I'm transferring your question to the Voices Phase II forum (there's a link to it where you filled out the forms for the book).