Tara Simms
Senior Member
Posts 1244
Honea Path, SC USA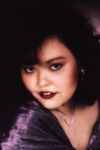 0

posted

1999-08-15

03:58 AM
---
Back in the late 80's or early 90's when I was in high school, I came across a poem about a mother's love for her infant son. I don't know if it was on a poster, plaque, greeting card, etc. Since then, I've had two sons of my own and that poem perfectly describes the way I feel about them. If anyone could help me find it, I'd appreciate it.

Here's what I remember from it:

(opening stanza)
It's 3 am, we're all alone
And no one's here to see
As we rock slowly back and forth
my baby boy and me.

(These stanzas are in no particular order, it's just what I can remember)

All too soon he'll be grown up
his need for mama gone
Until then, we still have time
for kisses and for song.

There will come a day
when his tiny little hand
will be much bigger than my own
he'll grow to be a man.


That's all I remember, and I think the name of the poet was "Rusty". Has anyone ever seen that poem before?