serenity blaze
Member Empyrean
Posts 27738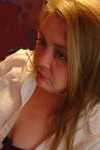 0

posted

2010-12-01

08:14 PM
---
I recently read an interview with Marshall Mathers (otherwise known as Eminem, or a.k.a. "Slim Shady" fame) published in the current Rolling Stone Magazine, in which Mr. Mathers revealed his method for writing "rhymes".

His ideal, he revealed, is to have each line rhyme, syllable-to-syllable with the previous line.

Not once did he use any terminology such as "assonance", "neat rhyme" or "slant rhyme". I mention this, not because I doubt his impact or worth as a poet or artist, but because I was wondering if the accomplishment of this feat has a more formal terminology.

I tried to do it, and found the process very difficult. So I don't have a personal example to offer, nor do I have an example of Eminem's work to share that would suit a family forum. (And shrug, while I admire him in many ways, I simply don't have the fortitude to read everything he's written--I'm still working on Shakespeare.

)

So...Nan? Anyone? Is this form of his a recognized form? If not, is there a better term for it than what I described?

signed:

the ephemeral curious cat