serenity blaze
Member Empyrean
Posts 27738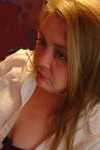 0

posted

2007-12-06

09:54 PM
---
Um, as some of you might know, I occasionally use language that has been deemed so offensive that it should be kept behind closed doors.

And that's okay.

But now, there is no way for others to even know that there is something posted behind a closed door?

Why have the forum at all if it's hidden THAT well?

I don't mind the scarce replies, but now it looks like I'll be posting to absolutely no one--or is that the idea?

I mean, there are few misguided souls who actually LOOK for my stuff, and the only way they could find the stuff I posted there was by looking at Today's Topics. And I don't send out e mail alerts for others to read my posts, so I suppose now there is little recourse for me here at Pip if I take that avenue.

I do understand that the titles can be potentially offensive, but isn't there some other recourse we could have besides completely hiding the forum?