skyshine



Member Elite
Posts 3058
Beneath the northern stars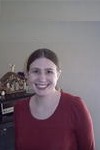 0

posted

2006-03-09

01:39 PM
---
This toolbar has mysteriously appreared on my computer and is apain. Since its appearance, I have received messages from Norton Security saying that it is a security risk, and I have also gotten many pop-up ads (whereas previously I never got any because we have a pop-up blocker installed). Is there any risk with Hotbar? And how the heck do I get it off my computer?
Grinch
Member Elite
Posts 2929
Whoville
1

posted

2006-03-09

02:33 PM
---
http://www.pchell.com/support/hotbar.shtml
skyshine



Member Elite
Posts 3058
Beneath the northern stars
2

posted

2006-03-10

01:02 AM
---
Thank you! It worked.



~sky<!signature-->

I hope someday you get the chance to live like you were dying....
~Tim McGraw