Xeonox



Senior Member
Posts 1764
CA, USA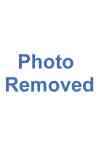 0

posted

2012-01-21

12:39 PM
---

This hurt is taking me apart; deep inside I am burning,
Wishing the clock can be turned back, stopping the tears,
Holding back my fear, never thought I would go through this,
Alone I go, for I like the way it feels, the emotions running through me,
Feeding me nothing but pain, I drown within myself, gasping for nothingness,
Keeping my composure, my mind starts to ramble, but my lips never part,
Until I pen them down tonight, a sense of relief washes me,
Unloading part of my burden, I don't feel any lighter,
Should keep this between myself and these lines, and not let the world in,
I don't want your pity, or your sympathy, just remember I need to go through this,
Felt so bad about what happened, but failed to own up to any of it,
Now I can't regret the choices I made, only relive what I know through these rhymes,
The pain will subside over time, but until then I continue to pen these words,
For they keep me away from my emotional hearth, until the spark subsides,
Kindling a new distraction, and then once again I return to this stage,
Knowing I'm not perfect, swallowing that truth is all I can do now.
<!signature-->

I speak insanity. I write fantasy. I sleep reality.
LaGraceLa
Member
Posts 243
Minnesota, USA
1

posted

2012-01-21

08:23 AM
---
Wow... Absolutely wonderful! To my library with this

I love this poem, it may be one of my new favorites!
muted




Member Elite
Posts 2949
Elapsing, Eclipsing, Evolving
2

posted

2012-08-09

04:17 PM
---
"Keeping my composure, my mind starts to ramble, but my lips never part"

God knows i live this...a strong poem...a deep impact