Xeonox




Senior Member
since 04-01-2000
Posts 1756
Fullerton, CA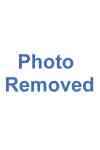 ---

Days flown through months, as they gather there might,
No pain can stay chronic, not throughout every night,
Symphonies' of musical lies layering the surface,
A heart with hope planted, now can be spotted an illusionary face,
Shifting through the vines of dislikes, broken down and beaten coarsely,
Only a mold of its former self savaged with such crafted pair of hands,
Breathing the nostalgic fumes of past never forgotten,
Within the depths of mind, fissures appear, as the stench gets closer,
The rotten taste licks the soul, and with each sanding, the essence slowly fades,
Forgotten is the taste, or the color, and in its place appears a new past, one filled only with time.


<!signature-->

I speak insanity. I write fantasy. I sleep reality.