serenity blaze
Member Empyrean
since 02-02-2000
Posts 28839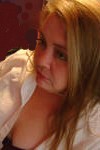 | | |
| --- | --- |
| 0 posted 03-31-2009 12:37 AM | |
---

I'm not sure if I was paid for singing, or to shaddup.

Most folk who know me, know I have a life soundtrack in my head--and it works by the prompt of situations or simply listening. Some people find it charming, and I confess it annoys the hell out of others. It depends on the situation. Like one time, in band camp? (Just kidding--grin)

But yeah, one time, back in the daze of quaaludes, I was privy to listening to one side of a telephone conversation:

"Y'holdin'?"

I watched the disappointment on his face convey the message I couldn't hear--

"Then why didn't you call me yesterday?" Then the guy slammed the receiver down (it was one of those old phones, that actually had a base y'could kill a fella with) and then 'the guy' glared at me and demanded--

"Y'gotta song for that, y'witch?" <--um, cleaned up for family forum

I was unperturbed, and immediately launched into a croon:

"What a difference, a day makes..."

He couldn't help but laugh, even through the throes of Jones.

But in this economy, I've been trying to think of what it is I know how to do, which prompted me to backpedaling down my scant memory lane as I wondered:

"What was the first thing I ever got paid to do?"

I do remember. And again, I'm not sure if it was for singing or to make me shaddup and go away.

You decide.

I had this great uncle--and he really was "great"--in both ways. He lived in my Grandfather's shed, an adjunct to a backyard sheet metal shop. I'm not even kidding. His dresser drawer was right next to the giant metal press, and I was completely fascinated by this guy. He had an indoor/outdoor HOME, and I thought that was incredibly neat. And it was incredibly neat.

I peeked in those drawers, and everything was folded nicely and tidy--and there never seemed to be that sheen of metal on his REAL wood dresser drawer. My great uncle liked to drink, and so that was his home, not so far away from home. Once, when he was in his cups, he opened that magic door and let me see his cot, and he had a basin in there too, with running water, and a mirror. It smelled like shaving cream.

I didn't get to look for very long before I was called away by my Grammaw...

"Leave Uncle Horage be," she'd warned. But I simply couldn't.

Some days, I'd play out back, where they grew the garlic and green onions, and I could hear his radio. There was an octogon top to the cesspool, and that was "my stage". I put on shows!

One day I tapped my foot on the metal siding on purpose and he tapped back.

So that became our code.

We became "tight".

My family was still a family with cousins and such back then, and every now and then we'd go there for barbecues and visiting. The women would sit in the kitchen around the metal edged formica table and sip discreet stuff in metal tumblers, and I totally hated it in there. They would give each other hair "perms" and it burnt my eyes, so I'd beg and plead until I was allowed to play on the back porch (and my stage). That little concession gave me the necessary inch toward the mile to where the men were, all dawdling and conversant about that sheet metal shop.

I learned early to keep quiet and be good, so I could listen. I loved those times the best. My dad always knew I was there, and if he was feeling especially mellow, I got to sit on his lap while he tapped his foot. When his leg got tired I learned to sit in the dirt behind the bench where he was perched, and I would draw pictures in the dirt and listen while they talked. I had a habit of rocking myself back and forth while I hummed whatever tune the conversation would turn into those radio dials in my head.

I tried to be useful too. I'd fetch beers from the washing machine--it was loaded down with ice and beer. (Falstaff and Jax) Even at a tender age, I was very astute at judging who would be needing one soon--not an easy task to do at dusk through that brown glass...but I managed.

I got to be pretty good at judging the tone of conversation too. This one time, in the twilight, I heard my Uncle Horage talking, and I loved him so much---I was wrapped in every word, and sweating the fact that I might be noticed as "still there" and sent away at any moment. He was talking about a beach, and no, I don't think he said Normandy, but he was talking, and for once, all the men let him talk. Usually they talked over his slurs, but not this night.

He said something about a U-boat, and I couldn't imagine such a boat being able to float, but I knew I couldn't ask "why" or "how" so I just listened.

He said he was the third sitting duck.

I didn't know what that meant, either. I didn't understand why ducks that were sitting were so serious, but all the men went quiet, and I was horrified when my hero, my Uncle Horage started to cry, as he shivered and shuddered his confessional of holding his buddy up to get in the water to "save his own skin". I still didn't understand. He'd helped his buddy, right? Wasn't that a good thing?

I know now, that it was a horrible crime in his mind, but what do children know?

I watched Uncle Horage grab his forehead and bend over, and he was crying. So I went to the washing machine and got him a beer.

Then, I don't know why, but I burst into song--

I sang God Bless America.

It puzzled me when all the men got teary eyed, and they started handing me money.

The whole scene was very solemn, and they let me sing the second verse too, before my Dad kissed my head and told me "that's enough now..."

Another uncle said he'd "let her sing it, Wayne" and so my Dad did, and they gave me more money, and they smiled at me through glassy eyes, from tears or drink, I'll never know.

My father let me finish, and he tapped me on the butt, and said, "say goodnight button".

So I kissed them all goodnight.

I heard my Uncle Jules say that I sang real purty too.

I trotted up the steps of the back porch, only to get my butt whupped good by my mom, and I was told to eat my cold supper of gravy and rice on that green formica table. (That stuff only tastes good hot. Especially with all that damned okra.)

We didn't stay the night that time, and my Dad told me in the car to take real good care of that money--that it was specially meant for me. I could spend it any way I wanted, 'cause it was mine--I'd earned it, but he said he'd hold it for me if I liked.

It was nearly fifty bucks.

Now in the sixties, that was a lot of money for a little girl who just wanted sharp crayons and the BIG thick coloring books, but I didn't know any better.

And yep--

I was real popular in the neighborhood for about two days, and yeps, the older kids conned me outta that money.

But they couldn't steal the real prize.

Before the age of six I learned the secret pain of men and a little something about healing.

At least that's what I like to think now.

and yeah, "God Bless America" for being such a place where such a thing like that could happen to a little coon ass girl who stayed out too late, and knew what song to sing.

And now I know why Uncle Horage drank, too.

God bless you too Uncle Horage.



* * *

Your turn, folks.