Ringo






Member Elite
since 02-20-2003
Posts 3696
Saluting with misty eyes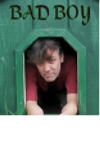 | | |
| --- | --- |
| 0 posted 10-01-2003 02:00 PM | |
---

I was just doing the channel flip and came across the Commonwealth of Pa' s version of C-span. They are holding hearings on a law that would prevent people who were not in the original groups to front themselves as such when performing in public. One example they gave was a producer got together a group of women in their 40's, added an "L" to the name Marvelettes and began touring as the originals (the Marvelettes became the Marvellettes). And then filed an injunction against the original member of the group that was touring as the "Marvelettes" saying that her traveling under her group's name caused a moral blow to hte fake group.
Another example was a promoter that put together a group, called it the Coasters, and when the case went to court, and an injunction was presented to them, changed the name to The Drifters and continued to perform.
Since the RIAA thread was still kinda active, I figured I'd find out what everyone's thoughts were about this side of the story.<!signature-->

We are all equal but we're individually different
and able to reach the impossible if we try.