Lori Grosser Rhoden
Member Rara Avis
since 10-10-2009
Posts 7965
Fair to middlin'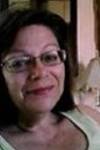 | | |
| --- | --- |
| 0 posted 07-16-2017 06:06 AM | |
---

It is always easier
said than done.
Especially when the doing
is being done
by someone else.
Because if it were me,
or I was you,
rolls off the tongue
so easily.
I think the thought
of what we'd do,
though it would never
happen to us,
if threatened with
terminal illness,
has crossed our minds.
I think we think,
when brought up short
to face the mere chance
of our demise,
we will turn over
new leaves.
We will treat each day
as if it were our last.
Our hearts will fill
with a loving kindness
and patience
we've never known before.
Each new day will fill us
with the joy of being alive.
Ah, perhaps in a perfect world.
A world where the diagnosis
of the disease
doesn't make us sick
before symptoms do.
A world where the fear
isn't all consuming
and brings out our better self.
A world where pain fills us
with compassion for others.
But, no, it's not a perfect world.
The cure would like to kill us.
It takes us to the depths
of our souls,
just to see what we're made of.
It shames us with our
weakness and helplessness.
It hangs our head in despair.
Then when all is said and done,
and the Gods grant us remission,
we are weightless
with relief of mind.
Our ravaged bodies
left to recover
as best they can.
We are cured with fingers crossed.
That is the nature of the beast.