Lori Grosser Rhoden
Member Rara Avis
since 10-10-2009
Posts 7897
Fair to middlin'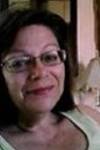 | | |
| --- | --- |
| 0 posted 06-26-2017 12:38 PM | |
---
Clearing the clutter
from my mind
and thoughts scatter
like billiards on a break.
I try to follow one
and I feel like a dog
chasing its tail.
Eventually the dust settles
on a piece of my mind
caught between
a rock and a hard place.
Itís a jagged memory
from itís not important anymore
but it feels just like then.
And just like that
Iím belly up at the
buffet of bad feelings.
Next thing I know
I got a heaping helping
of hurt and humiliation.
Anger and embarrassment
were what I got
the last time I was there.
Enough already
with the random recollecting.
I donít know why
I put myself through
such misery,
and Iím not willing
to hang around those thoughts
long enough to analyze them.
I think Iíll think somewhere else.
I shut my eyes and focus.
Iím looking for a pleasant thought.
Possibly something Winstonian,
will come to mind.
Instead my nose takes the lead.
I begin to remember yesterday morning
and how it smelled after the rain.
And I remember how that smell
made me feel;
clean and refreshed,
happy and lighthearted.
And that was all it took
to put the
buffet of bad feelings
in my rearview.
This timeÖ
However,
there have been times
when stronger measures
were put into play,
seeking comfort
after the buffet.
Never mind finding
sweet thoughts to put in my head.
Put sweet things in my mouth instead.
A doughnut never fails
to falsely fill a painful hollow.
If itís a painful hollow youíre trying to fill
Iíve a temporary fix
better than any pill.
I just sleep.
And if sleep canít do it,
nothing will.