Lori Grosser Rhoden
Member Rara Avis
since 10-10-2009
Posts 7945
Fair to middlin'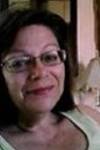 | | |
| --- | --- |
| 0 posted 06-16-2017 07:10 AM | |
---
It is quiet.
All is still except for
the white noise
emanating from the refrigerator,
the gentle snore of the dog
and the occasional creak and gasp
from the coffee maker.
As gray slowly lightens the sky,
birds start to twitter awake.
A vehicle rumbles by.
I settle back in my chair
with my favorite mug
of coffee with milk and sweetener,
and take stock of my situation.
First and foremost,
I am completely awake.
That is not always a given.
Some mornings,
I fix my coffee,
sit down and fall asleep.
Those tend not to be
very good days .
The sleepy hangs on forever,
strangling my motivation.
But today Iím ready and willing
to get dressed and take the dog
and go for a walk.
I donít walk that far (yet)
but it makes me feel better
all the rest of the day.
So I am grateful
for this cloudy morning
that I have awoken to
with my head on straight.
I have anticipation
instead of dread.
Iím calm and not
knotted with anxiety.
No matter what
the rest of the day may bring,
I have my morning.