RosePetal



Member Elite
since 08-26-2001
Posts 3414
South Florida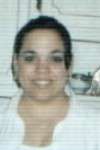 | | |
| --- | --- |
| 0 posted 06-30-2002 04:03 AM | |
---
look at this phony bologna...... this is the SAME letter that they send to everyone, all they do is just enter in your name and make you feel like you are going to be a grand prize winner.


From: SMichaels@poetry.com (Steve Michaels)
To: evenwilderthings@aol.com

Intended for Joanna Only

"Ladies and gentlemen, and fellow poets . . . It's now time to declare the winner of the largest cash prize ever awarded to an amateur poet . . . Our Poet of the Year for 2002 . . . and Grand Prize winner of $20,000 is . . .

Joanna Personette!"

We're familiar with your work, Joanna, and you know . . .
it could happen just that way!

Dear Joanna,

I would like to inform you of your nomination as Poet of the Year for 2002, and to personally invite you to read your poetry at the single largest gathering of poets in history, where you will be formally inducted as an International Poet of Merit and Honored Member of our Society for 2002.

Your induction will take place Friday evening, August 23rd, in the United States Capital, Washington, D.C., during the International Society of Poets Summer 2002 Convention and Symposium.

You will also be honored with two separate and very special awards for your poetic achievement at special ceremonies throughout the weekend.

First, to honor and commemorate your poetic accomplishments, after you present your poetry in front of fellow poets from around the world, amidst the applause from the audience, you will be presented with your International Poet of Merit Silver Award Bowl. The Award is a magnificent work of art in itself ($175.00 value), uniquely engraved and mounted on a walnut base (see it here). This incomparable award is so large and heavy, you may need an extra suitcase just to carry it home!

And Joanna . . . there's much more . . .

In recognition of your poetry presentation at this prestigious international Symposium, we will also create and present to you a beautiful and colorful Commemorative Award Medallion to honor your poetic dedication and achievements.

35 POETS WILL SHARE $66,500.00 TOTAL IN PRIZES--INCLUDING
THE SINGLE LARGEST POETRY CASH PRIZE EVER AWARDED--$20,000.00!

And don't forget the most lucrative amateur poetry contest ever! Your contest entry poem can be written in any style, on any subject . . . and can be up to 40 lines long.

Just think . . . for this poem alone, you will have the opportunity to win one of 35 cash and gift prizes to be awarded at the Symposium . . . including a Grand Prize of $20,000.00--the largest cash prize ever awarded in an amateur poetry competition. There's also a Second Prize of $5,000.00, a Third Prize of $2,500.00, a Fourth Prize of $1,000.00, and six Fifth Prizes of $500.00 each. World-renowned Pulitzer Prize-winning poet Stephen Dunn will be with us to congratulate poets and present the Grand Prize.

Your society is also encouraging today's youth to develop and utilize their poetic talents in a positive manner. This year we will award five $1,000.00 cash scholarships to talented young poets attending the Symposium.

Our editors and professors will also be searching for new poetic talent. Twenty poets will be "discovered" in the contest reading sessions. These winners will be awarded publishing or recording contracts that will generate international exposure for their poetic artistry.

In all, $66,500.00 in cash and prizes will be awarded at this single event!

LIGHTS . . . CAMERA . . . ACTION!!

And that's still just the beginning . . . we've got three very special days planned for you . . . ones you'll never forget!

**You will be officially inducted as an International Poet of Merit for 2002.

**You and your poetic achievements will be honored at two Gala Banquets and Award Ceremonies.

**You will enjoy dazzling entertainment shows created especially for you featuring BeatleMania, the Beatles tribute show direct from Broadway, and the legendary Motown singing group the Marvelettes, plus special surprise guest entertainers each night. These special command performances will thrill and delight you. There will also be lots of other entertainment, including Midnight Dance Parties on both Friday and Saturday nights!

**Longtime friend of ISP, Florence Henderson will be returning again to entertain and inspire us throughout the weekend.

**You will learn more about your craft in seminars, reading rooms, rap sessions, and workshops, where you can read and discuss your poetry in informal settings with other poets from all over the world. Back by popular demand are the ISP rap rooms, our famous sunrise poetry readings, the ISP Coffee House, the ISP Open Microphone Rooms, and workshops on how to fine-tune your poetic talents.

**You will have the rare opportunity to get up-close and personal with the Pulitzer Prize-winning poet Stephen Dunn, who will also be reading his own work.

**You will participate in a fantastic international poetry competition featuring 35 prizes totaling $66,500.00. A Grand Prize of $20,000.00, 9 other cash prizes totaling $11,500.00, 10 poetry recording contracts, 10 book publishing contracts, and 5 Young Poets Scholarship prizes will be awarded at this single event.

**You and your guests will also be eligible to win one of many door prizes, valued at over $6,000.00.

** You will make friendships that will last a lifetime and will return home with wonderful memories, your International Poet of Merit Silver Award Bowl, your Commemorative Award Medallion, and lots of other special gifts.

DON'T BE LEFT OUT

Don't miss this opportunity. Space is limited, and our Conventions routinely sell out. Plan to join your fellow poets in Washington, D.C., August 23rd-25th, 2002, for the poetic event of the year! I am also looking forward to meeting you and celebrating the power and beauty of poets and poetry!

Sincerely,
Steve Michaels
International Society of Poets
Convention Chairperson
LOL....Bottom line.."joanna, you are talent-less, we just want to talk you into buying our 50.00 book"