serenity blaze
Member Empyrean
since 02-02-2000
Posts 28839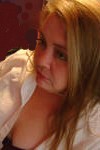 | | |
| --- | --- |
| 0 posted 07-05-2005 04:12 AM | |
---
"Kubrick was so obvious--"
no
I didn't mean his work
but all resulting influence
and I never thought it worked
to pile cliche' like bricks in roads
and grout the whole damned thing with mold
implying wisdom with the age
and the green looked good on gold
but they did away with that
and chose linoleum instead
with amber flecks to catch the light.

"Odyssey" he puffed a pipe
suckling a flame intent
"Two thousand One or Illiad?"
"If you'll wait, I'll shed some light,"
and he blew smoke at me.

Pass the pipe, m'friend.

"Kubrick," I began again
ignoring his palm in my face
trying to deny my voice
he held his fingers as intent
as if he raised the damned drawbridge
and his mind was castle-kept.

"Kubrick took the theory
of the learned psychology
suffering a deep imprint
can man learn to learn again
reversing processes in place
or is he like the mouse in maze
begging ever for the cheese?"

"Odyssey" he said, to me...
"Read Homer, watch
Star Wars, you'll see,
The Matrix
is The Fool's Journey"

then he passed the pipe.


"