A Romantic Heart
Member Ascendant
since 09-03-99
Posts 5497
Forever In Your Heart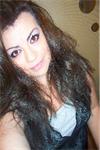 | | |
| --- | --- |
| 0 posted 07-03-2005 03:39 PM | |
---
I see your face,

I see your name,

it is the faces,

the names of

Freedom,

Because of you,

I live, I eat,

I breathe freely,

You paid the price,

with your life,

Your life was the

sacrifice,

As we celebrate

the fourth,

The fireworks will

appear,

your faces I will see,

my soul crys its tears,

For we are both free,

you paid the cost for me,

to enjoy my liberty.

Let Freedom Ring....

Celebrate the fourth,

and those who died,

continue to die for freedom.

Thank You Troops!

I will remember you,

I will honor what you did,

for me, my country, for freedom!

http://www.militarycity.com/valor/263004.html http://www.militarycity.com/valor/honor_alpha_a.html

<!signature-->

"Life is not measured by the number of breaths we take - but by the moments that take our breath away."