Michael
Moderator
Member Ascendant
since 08-13-99
Posts 6333
California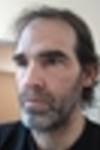 | | |
| --- | --- |
| 0 posted 08-31-99 06:49 AM | |
---
AN INNOCENT MAN

The crowd chants on, I hear the cries.
I feel the scourge of staring eyes.
I face the world, a man accused.
On my knees, broken down and bruised.

The charges fly, the tension mounts.
The verdicts in. Guilty, all counts.
To serve Justice, the county's boon,
I will hang tomorrow by noon.

I wait, my cell a tomb of grief.
Still plead my case to none's belief.
Alone, in darkness, the world asleep,
I sit awake and weep, and weep.

Tears enough to fill the cauldron of hope,
Not enough to save me from the rope.
Onto the gallows, head held high,
I face the nooses deadly eye.

This midday sun hath never shone this cold.
Alas, I have never felt so old.
The shadows have never loomed so pale,
Alas, the sun, itself, hath drawn a veil.

And I wonder where mercy exists.
And I wonder if Justice persists,
What shame lies 'hind the hooded head-
Of the hangman by which I now swing, dead.

I wonder if truth ever mattered,
Or if it's just dust on the wind, scattered.
I wonder if life was just a test,
If so, why I failed, given my best.

I wonder of those left behind,
If mine's a name in joy they'll find.
If communal trust and darkling clan-
Will ever exonerate an innocent man.