tapper798
Member
since 07-20-2003
Posts 352
My own world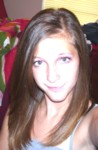 | | |
| --- | --- |
| 0 posted 08-26-2006 04:57 PM | |
---
It'd be so easy to move on if I didn't care so much,
it'd be so easy if I didn't crave your touch.

I could just ignore all your feelings and focus on my own,
Focus on the previous experiences that my life has shown.

I could ignore your pain and ignore your words, ignore it all together,
ignore the fact that no matter what, I could be with you forever.

Why couldn't you just be like all the others, just like every other guy,
Lead me on, hurt me again, and then just follow it up with lies.

Tell me why you couldn't make it easier on me, and just hurt me for the last time,
then I could move on without looking back, convincing myself I'm just fine.

But I can't ignore your words, your feelings or your heart,
because they all became so much of me, they became another part.

I can't move on and you know why, you know just how much I care,
You know that not having you in my life is something I cannot bare.

It would have been so easy had you just given up in the end,
then I could focus on what is instead of "what could've been." <!signature-->

AIM-beatufu1tragidy

Tell me what you think about being open, about being honest with yourself.