LeeJ
Member Patricius
since 06-19-2003
Posts 13093
SE PA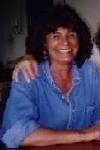 | | |
| --- | --- |
| 0 posted 01-21-2004 08:48 AM | |
---
Setting fire to the long knots of clandestine wear
Death was sneering while washing my hair
The count down spoke in French
Thank God I couldnít understandÖat that moment
Remaining with patient air and open sea sands
Side-stepping new moods raining in wheelbarrows
Now seemingly unexpected and ancient
Yet a porcelain smile, seems the ointment

All dissertations of growth tendrils caressing my flesh
Beseeching me to the equity of oceanic winds
From where a rose with a very long stem
Bleeds dew upon its thorns mysterious
My soul wept but found the essence

Then another soul came alive
Remaining in my mouth, gambling away the night
Every moment became more human
Needless to say, I never minded loosing
And Iíll always love you, regardless
Carefully slicing a piece of nighttime inspired
With how things blend, the unknown merges
Of the sigh of words and familiar voices
That beat me to death

Ahhhh the winds of emotions, charming, fragrant
Falling upon my chest, these lambs of
Pragmatic perspective, mingled essence, how soft and pure
Their auras perfumed applauding the tour
Taking me by the hand, answering questions
Wasteland separations, how utterly naÔve
With pity shrieking, afraid to receive
I am full woman melting this flesh
Day by day by day and nothing else matters
I wonít compromise freedom

How your hand reached mine, Iíll never know
Even your reprimanding flames my fervor, like an accomplished maestro
Thank you God!
Iíve always sung like the windÖmerely asking questions
Trying to loiter with forgiveness
Regardless of those moments of defense
We "become" as we are biddable
To the paramount we know at one level,
To the expressions that comes from the crown.
That word becomes our lifeís gown

A generous friend thinks of me
I know the words sing
And I cling to them, to this soft beauty
With no name, looking east to west
I canít and wonít be what I am naught

Biting off every piece, that I may savor the tests
Iíve at times compromised, with tail between my legs
I found whether the truth is real or not,
One becomes full of doubt
Our minds can be held captive by mere mental obsessions
Looking inward to find some personal truth or perspectives
Developing a mindset based on a contaminated attitude
You cannot give away, what you donít possess~~~
Remember that if the day should come when youíre alone and Iím not here

Enlivening our eyes from the inside towards communities
Is an ending we unaided must make
A moment to moment restraint
Doing as we see Him do, loving is all there is
Learning to die a little each and every day,
To self conscious, awkward ways.

Iíd like to be your white bird arriving
On a weary night, a faceless child is born
You once believed in me and in yourself
Perhaps if youíd only remember
I never lied to you

Would it be so audacious to assume
The apostle of enlightenment
Our source of strength
Or is it more important being right?

You cannot give away what you do not possess
What have you given your soul to?
And worse, what will you do to keep it?