Gunslinger
Senior Member
since 10-09-1999
Posts 515
TX, USA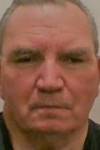 | | |
| --- | --- |
| 0 posted 11-24-2003 03:34 AM | |
---

Did I tell you that you're special-
And still I can't explain...
The tantalizing pleasure...
Yet the haunting fear of pain?

Nor the sense I feel of deja vu-
Each time that you're around...
I'm tempted to bid you adieu...
And yet my heart is bound.

Your eyes are lit with secrets-
You're longing to impart.
Your lips are rose's petals...
And your smile can break a heart.

Your presence is a fragrant breath...
Dispelling all my gloom.
Like the birthing of a brand new day
Each time you grace the room.

Your voice is like a well tuned harp-
Such melody sublime-
Sets the cadence of my pulse-
My heart does beat in time...

And yet I sense impending doom-
If I should speak your name...
I'd wither in your burning love-
Like moth within a flame.

So flee poor moth...the flame is hot-
Haste, haste, into the gloom.
You dare not cross her threshold, lad,
Destruction's in her room.