Balladeer
Administrator
Member Empyrean
since 06-05-99
Posts 26423
Ft. Lauderdale, Fl USA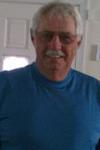 | | |
| --- | --- |
| 0 posted 04-28-2012 11:03 PM | |
---


London, Apr 27 (ANI): Egypt's new Islamist-dominated parliament is preparing to introduce a controversial law that would allow husbands to have sex with their deceased wives up to six hours after death.

Known as the "farewell Intercourse" law, the measure is being championed as part of a raft of reforms introduced by the parliament that will also see the minimum age of marriage lowered to 14 for girls.
Egypt's National Council for Women is campaigning against the changes, saying that 'marginalising and undermining the status of women would negatively affect the country's human development'.
Dr Mervat al-Talawi, head of the NCW, wrote to the Egyptian People's Assembly Speaker Dr Saad al-Katatni addressing her concerns.
Egyptian journalist Amro Abdul Samea reported in the al-Ahram newspaper that Talawi complained about the legislations, which are being introduced under 'alleged religious interpretations'.he subject of a husband having sex with his dead wife arose in May 2011 when Moroccan cleric Zamzami Abdul Bari said marriage remains valid even after death.

He also said that women have the right to have sex with her dead husband, alarabiya.net reported. http://ph.news.yahoo.com/egypts-farewell-intercourse-law-allowing-sex-dead-wives-065447484.html

With regards to the last statement, my question is...HOW??? I can understand how a man can physically have sex with a dead woman, having experienced it many times with my ex-wife, but how does a woman pull this off??? I welcome all theories..