Juju
Member Elite
since 12-29-2003
Posts 3353
In your dreams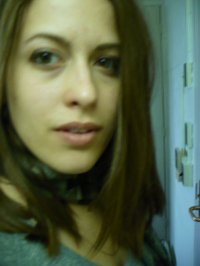 ---

What comes around goes around.

I like that quote. It is intresting how comments like this shape the way we explaine all the crudy things that happen in society. But at the same time exposes the cruelness that is in those who say them. Wishing bad events of plites upon poeple is actaully a bad thing to do. snobby. It just shows how cruelty can spread just as fast as a kind act can.

so my solution. If your religious or spiritial pray that the person will choose a better methode. If your not, well how about right out say what they are doing is wrong or some kind of constructive behaver. My point... saying nasty comments directed at other people doesn't make the world a better place.


Another thing.

In my brothers school, you can't say "christmas", Because it resticts religous freedom.

I am sorry that just is the funnest thing

any ways getting to the point... he couldn't have a winter concert in band, where they cant even play "winter wonder land" or "jingle bells" because it impieds on religous beliefs. c'mon I can understand rudolf the red nose randeer.... but at that point it i=s stupid.

my philosiphy - religous freedom doesn't mean taking away religous rights of others. people should be allowed to practice religion where ever they go and not put it on hold.


another thing

The supreem court = interprete laws
not make or change them. Poeple elect these guys in congress.

thaTS ABOUT IT.