A Romantic Heart
Member Ascendant
since 09-03-99
Posts 5497
Forever In Your Heart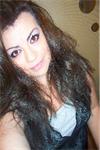 ---

Does wisdom come from age? age because of experiance? or knowledge from books, classes, learning? Is wisdom there by desire? or is it a combination of both?

Is it related? who determines wisdom? as to how one is smarter than someone else? How smart is the person judging the wisdom? Who defines wisdom? by what standards?

One person could know alot about one subject and be the master, where as another would be a master on a different topic...both people very knowledgeable at what they have put alot of time..experiance and desire in?

Is it wisdom to build a nuclear bomb? I know it takes wisdom..but is it so much a wisdom that we have created our own death? How can something be so intelligent to create something that destroys?Where is the logic in all of this?

Where is the wisdom in it? I know it depends on how it is used? by whom it is used by? but if it was never created in the first place...

Sorry, just trying to make conversation?