Wind


Member Elite
since 10-12-2002
Posts 3185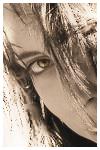 ---

Does anyone have a song that helps them write poetry? If I can't think I listen to songs with a lot of rythem and backround music, and what do ya know, I get poetry! It really, really works. I want to see some other people's inspiration. I'll tell you if you tell me.... (now I'm sounding like Serenity)<!signature-->

"Sticks and stones will break my bones,
But words will break my heart"