Ron
Administrator
Member Rara Avis
since 05-19-99
Posts 9708
Michigan, US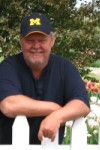 | | |
| --- | --- |
| 0 posted 02-24-2000 12:32 PM | |
---
In the very early 1900's, Albert Einstein published his famous E=MC2 formula, a very small part of his Special Theory of Relativity. That formula was just one of many, all derived from the same fairly simple mathematical expression, each indicating a fundamental and previously unguessed Truth about our Universe. For example, his equations predicted that energy was subject to gravity just as we knew mass was (since energy and mass are interchangeable, that now makes perfect sense - but a hundred years ago it was tantamount to heresy). Within a year of publication, a total solar eclipse set the stage for a simple experiment and the light of distant stars was seen to be marginally warped by the gravity of our sun. Einstein was vindicated.

Indeed, over the past hundred years, every single one of Einstein's predictions have successfully met test after test. His "theory" has largely been accepted as fact.

But as every logician knows, it's easy to prove a positive assertion is true or false. It's almost impossible, however, to prove a negative assertion. I'm speaking, of course, of Einstein's assertion/prediction that nothing with mass would ever be seen traveling faster than the speed of light. There is virtually no empirical way to prove Einstein is right. And the only way to prove him wrong is to bear witness to something that does travel faster than light. Brad has recently made a comment indicating he is aware such an incident. I, for one, would love to hear more about it!

But Brad doesn't make comments lightly, so let's assume for a moment Einstein has at long last been proven wrong (and it'll be the first such time). We've all read SF novels that not only include FTL (faster than light) travel, but make it a common thing. How would that impact our lives? What changes to our philosophies would arise from Universal Humanity, as opposed to merely Global?

And if we discover, as seems inevitable with FTL travel, we are not alone in this Universe, how will that alter our perceptions of ourselves?