beowulf_26
Member
since 06-29-99
Posts 183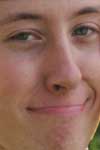 ---
This board it founded on the idea of love and earlier in another string of discussion the idea of what love is came up. I'd like to give my perspective. Bear with me I'm just writing my thoughts as they come.

Maybe I can single some stuff out. I can tell you what love is not. Love obviously isn't something tangible that any of your five senses can get a hold on. You can't percive love. Love is not the same thing as infatuation or lust. Unfortunatly too many people our age get love mixed up with a hot feeling in their pants. Love is something that needs at least two people present to exist. It's funny like that. There is no other emotion that requires two people. You can be happy even hate yourself.

I think love is the reason we were put on this earth. It is the most basic necessity of life. Babies who aren't given a loving human contact will die within a week regardless of how healthy they are. It has become the ultimate quest in society and rightfully so. What else can surpass all time. It will not only transcend the ages but it exalts the moment. It seems strange.

As I'm writing this I remember that the word "love" is quite inadequate for the english language. In Greek or Latin, I can't remember which there are five different words for what we call love. There is love between man and god, man to man (or woman to woman) (I mean nonsexual) (I guess friendship would suffice), there is romantic love, love between parent and child, and love for the earth which includes the love you feel towards pets and such. All these things are encompassed when we utter the word love.

Love isn't anything that can run out at all. In fact, it seems to have the opposite effect. The more you express love for one another the stronger it becomes and the more willing you are to give it to others. When two people love each other their love builds as if it were waves adding to each other eventually creating some huge surge. Between two people love has a synergistic effect.

I'm runnin out of room. What do you think? Am I clueless? Tell me.