Fabiani
Member
since 05-12-2006
Posts 119
Mesa, Az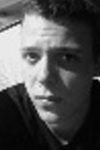 ---
So yes, these are the birth pains, and are the signs of the end of days! In fact, I have revealed everything one needs to know within this book.

For example, I have answered the questions: who is the Anti-Christ, what is the mark of the beast, what are the signs of the end of days, where is Mystery, Babylonness and the shallowness that can never be filled by books, by pictures, or by the knowledge of the trade.

The sadness of Life is this - the emptiness that we try to fill with every conceivable trick of the mind. But that emptiness remains. Its sadness is the vain effort to possess. From this attempt comes domination and the assertion of the me, with its empty words and rich memories of things that are gone and never will come back. It is this emptiness and loneliness that isolating thought breeds and keeps nourished by the knowledge it has created. It is this sadness of vain effort that is destroying man. the Great, who caused the few.