Xeonox




Senior Member
since 04-01-2000
Posts 1751
Fullerton, CA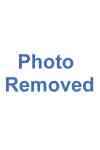 ---

There will come a day, when I will grow old,
You will be angry and full of remorse,
My time will come when I have to leave you,
It is unavoidable and in some ways incomprehensible,
Let us not fester about the how we could have treated each other,
Or what fights we should not have had,
Instead let us use what time remains with utmost wisdom and care,
Let this be a reminder that life is nor too short or too long,
It is what you make of it in the every instance,
My child you can choose to cry, and feel the pain,
And let the emotions rule you for a while,
But do not let them be in control,
Instead take heed in knowing that you realize now again,
Time is forever proceeding never leaving itself in our care.



<!signature-->

I speak insanity. I write fantasy. I sleep reality.